Since going BookTube and rejuvenating my reading list a few months ago, I've noted several books that are all the buzz that I haven't read ... yet. Here are my top 10 titles that I need to catch up on apparently.
10. Ready Player One by Ernest Cline
I've seen this mentioned in multiple BookTube videos and it always is a listed as a favorite. I plan to read this sci-fi novel this summer hopefully.
9. A Court of Thorns and Roses by Sarah J. Maas
This is probably one of the most hyped books this year for sure. I have it on my shelf ready to read, but I might wait until the hype dies down a little before diving in to this fairytale retailing.
I also plan to jump into the Throne of Glass series this year as well!
8. Anna and the French Kiss By Stephanie Perkins
This book has shown up on a lot of lists as a favorite contemporary along with the companion novels. I own this book and hope to read it this summer. Contemporary always seems better in the summer for some reason.
7. Aristotle and Dante Discover the Secrets of the Universe by Benjamin Alire Sáenz
This is another book that shows up on every BookTuber's favorites lists. I love the title of this and hope to read it eventually. For now, it is just waiting patiently on my bookshelf.
6. Lunar Chronicles Series by Marissa Meyer
Just haven't gotten to this fairytale retelling series yet. Cinder is on my shelf, ready and waiting.
5. Percy Jackson Series by Rick Riordan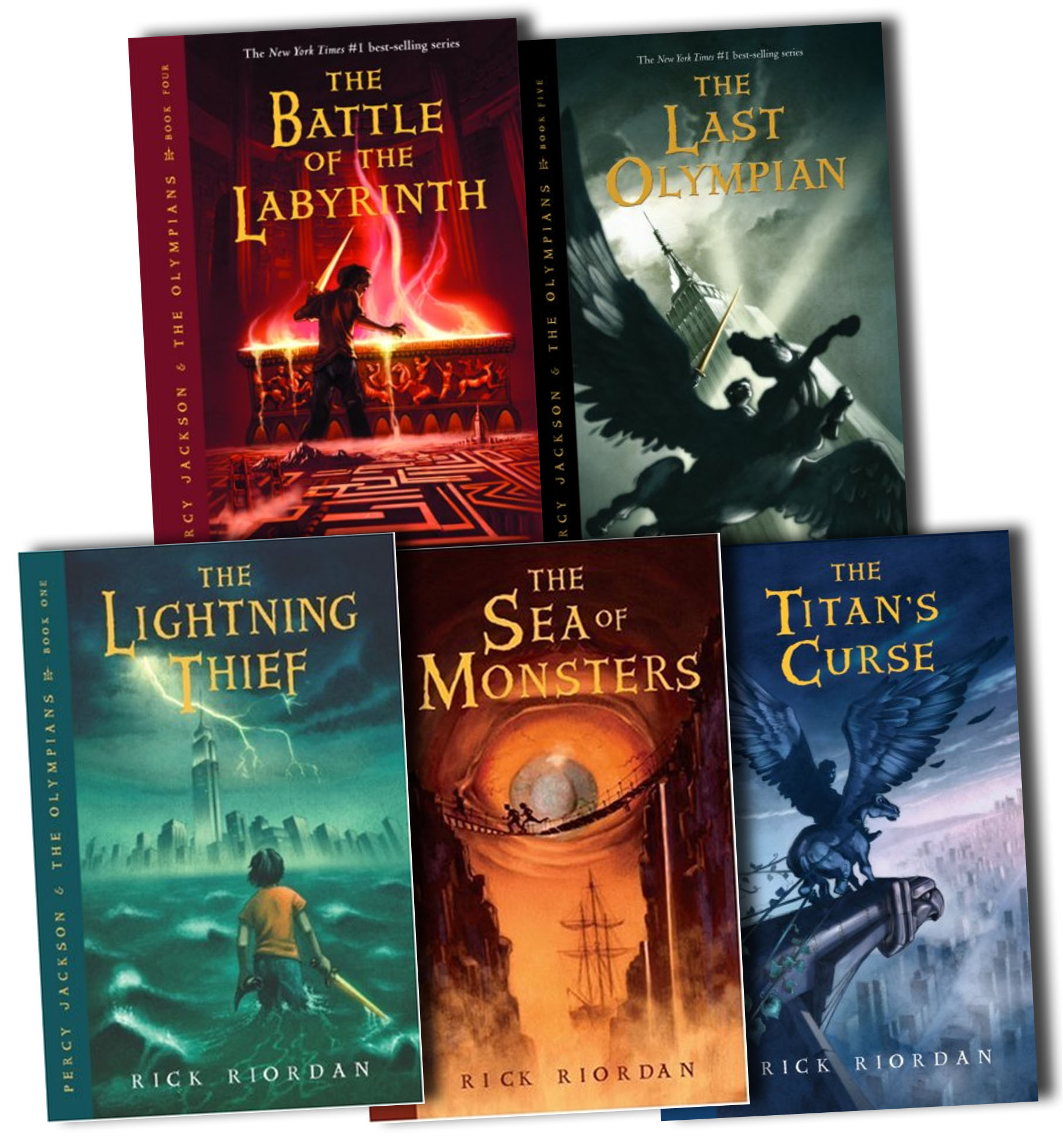 Oddly enough, I actually recommended this series as part of a mythology unit for our middle schoolers, but never got around to reading it myself. Soon!
4. Any Rainbow Rowell
I know everyone raves about Rainbow Rowell, but I haven't jumped on the bandwagon yet. I read the first few pages of Eleanor and Park and just couldn't get into it at all. I plan to give Fangirl a try though, then we go from there.
3. Allegent by Veronica Roth
The ending of this book was spoiled for my by a student, so I've been in no big hurry to read it really. I do plan to read it before the movie comes out next year.
2. Mockingjay by Suzanne Collins
Although I found the Hunger Games super hard to get through at first because of the fact that kids were killing each other, I ended up a fan of the series and I have no idea how I've not read this final book yet... I ended up rereading Hunger Games with a student this year, though, so I decided to reread Catching Fire (which I'm almost done with) again to prepare myself. Mockingly will happen by the end of the summer!! I have even refrained from watching Part 1 until I read it!
1. Harry Potter series by J. K. Rowling
I don't even have to explain the hype around this series...but actually that is what turned me off to reading this series earlier. Now that Harry Potter mania has subdued some, I plan to read all the books and watch the movies. So far, I've only read and seen the first book. The rest are waiting for me to jump into. Maybe after I finish the series, I'll head to the Wizarding World in FL.
Well, there are my top 10 most hyped yet unread books. Any surprises? Any you would suggest I get to ASAP? Any hyped books you haven't read yet?
If you want to see more Top 10 Tuesday posts, check out the the original post here:
BrokeAndBookish
Thanks for reading!
-
Rachael xo